About Us
Introduction of Trioda company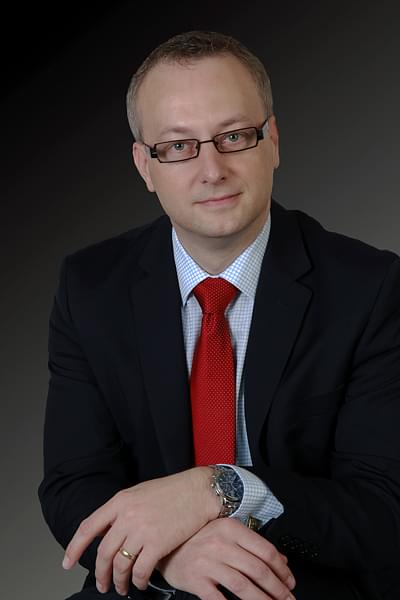 Jiří Rousek
Financial director
We are serious company with a stable team consisting of nearly twenty independent experts, and since the year 2005 we have been specialized in financial consulting for the public and as well for companies. The goal of our efforts is pragmatic: we will either make you money or we will save it for you. We simply want our work to be our promotion and our clients to get back to us. We do not consider anything else as a success.
During almost 10 years long history of company Trioda we have provided financial consulting to more than 2000 clients.
Everything under one roof
You will choose with us. We deputize for all domestic banks, insurance companies, pension funds, 4 from 5 building savings companies and many investment funds. More about our partners »
Our know-how
We are well-informed in the field of financial products and we have wide shot. We assess the situation of each client as a whole, not only from the financial, but also from the accounting, tax and legal point of view. Although you will deal only with one of our financial consultants, whole our team will work for you.​
Our team
We are professional financial consultants and we have our work as a full-time job. We have got professional liability insurace and we hold all professional licences of The Czech National Bank, and we honor The Code of Ethics. We are discrete, we carefully respect the privacy policy and we treat personal information according to the Law on protection of personal data.
What we can do for you
We can find the best solution for you not only to the loans, but also to the insurance, building saving, investments and the pension funds. On request we will process the personal financial plan for you, and desired part of our service is assessment of financial and insurance product that you have contracted in the past.
Service for companies
Industrial insurance
Financial consulting as a benefit for employees
Financial service for clients of real estate agencies
We provide service of financial consulting mainly in Prague and region of the middle Bohemia
11 reasons, why to choose our service
We are neither gold diggers, nor the airplane

We are serious company with a 15 years long history and with a stable team consisting of nearly twenty independent experts on the field of financial consulting. Our financial consultants live for their work, they are well informed about the financial products and they have got all permissions and certificates of the Czech Natioan Bank.

We will arrange everything

Due to a number of financial institutions on the market is getting required information from all of them very mentally demanding and time consuming. Do not waste your time and energy. Entrust to our care and we will ensure offers of more financial institutions, according to your preferences and our experiences, free of charge.

Everything under one roof

We can find the best solution for you not only to the loans, but also to the insurance, building savings, investments and the pension funds. There are lot of variants to choose in our company. We are partners of more than 60 financial institutions operating on the domestic market. More information about our partners »

We will warn you against hooks, loops, tricks

One thing is to get the offers to the concrete financial product, and the second thing is to compare them. Financial institutions have different structures of the offers and use their own terminology, also the extent and parametrs of included service differs. We will translate everything into understandable language for you, we will explain you the differences, and we will warn you against all the hooks and tricks.

The first hand information

When you come to a bank, you communicate only with someone at the counter. But our direct contact in every financial institution is the methodological department and so we have the access to information of the same quality as internal employees of the financial institutions. But in contrast of them, we have no reason to conceal anything to you.

We will choose the best offer for you

We use specially developed software which is not publicly available. It maps the whole financial market for us and recomends the best solutions according to the given parametrs. Moreover, thanks to long-term partnership we are in many cases able to negotiate better conditions in almost any financial institution in Czech Republic. We do not play for any bank, we play for you.

We know the ropes

We have many experiences with internal system of work of financial institutions, we know the right people in them, and we know, how to solve standard and nonstandard situations. We simply know the ropes and we use this knowledge for the benefit of our clients.

We will stand by your side

An ordinary man usually does not understand the financial products and also does not know what to ask. Whe understand your needs. We will lead you through the offers of financial products, we will explain you everything and we will help you to choose the rigt one.

Payment for our service

We will not require your relative´s numbers. Our service is not free of charge, but you do not have to pay for it. In many cases of financial products is the financial consulting free of charge because we are given the commission from the concrete financial institution.

Legal service

We are not ashamed to admit that we do not know everything. In the field of legal service we use the know-how and experiences of The Law Office Nypl, Novák, Kavalírová that has been specialized in the business law, tax law, financial law, and insolvency law since the year 1993. Thanks to its membership in the international association called Alliance of Business Lawyers it provides its legal service not only in the Czech Republic, but also in all of the economically significant parts of the world. We also long-term cooperate with Mgr. Jana Hrdličková´s law office.

Discrete approach

We carefully comply the protection of privacy and of the personal data of our clients. All the documentation is kept in digital form on the encrypted data server.We know that we cannot convince you about our credibility by couple of words but we would like to do it during personal meeting. Or you can read stories of our clients.
We know that our seriousness about you convince a few words, but we do that on a personal meeting »
The Code of Ethics
Financial consultant provides qualified and professional service, he discuss with client honestly and under the fair conditions.

Financial consultant keeps his impartiality and he always offers to a client such solutions that solve client´s needs in adequate range.

Financial consultant does not misuse his position and he keeps good manners, rules of the competition, commercial habits and rules of honest business dealing.

Financial consultant acts only for client and he conscientiously approaches to his individual needs with proper care.

Financial consultant percieves client´s needs as a complex and he always put them to the context of the individual client´s finances and of situation on the market of financial products, on the basis of his professional knowledge.

Financial consultant provides sufficient, true and clear information to the client in an understandable way and in the sufficient time advance for the sign of a contract and also during duration of the contract.

Financial consultant passes judgement on a suitability of service on the basis of facts detected during a dealing with a client, and he offers only the service that adequately satisfies client´s needs.

Financial consultant respects the principles of the serious promotion and he mentions only true information with no elements of deceptive promotion. He does not conceal important facts and he does not offer any advantages that he cannot guarantee.

Financial consultant respects the intimacy of information associated with the relationship between him and a client, he maintains confidentiality and he works with the personal data according to the law about the privacy data protection.